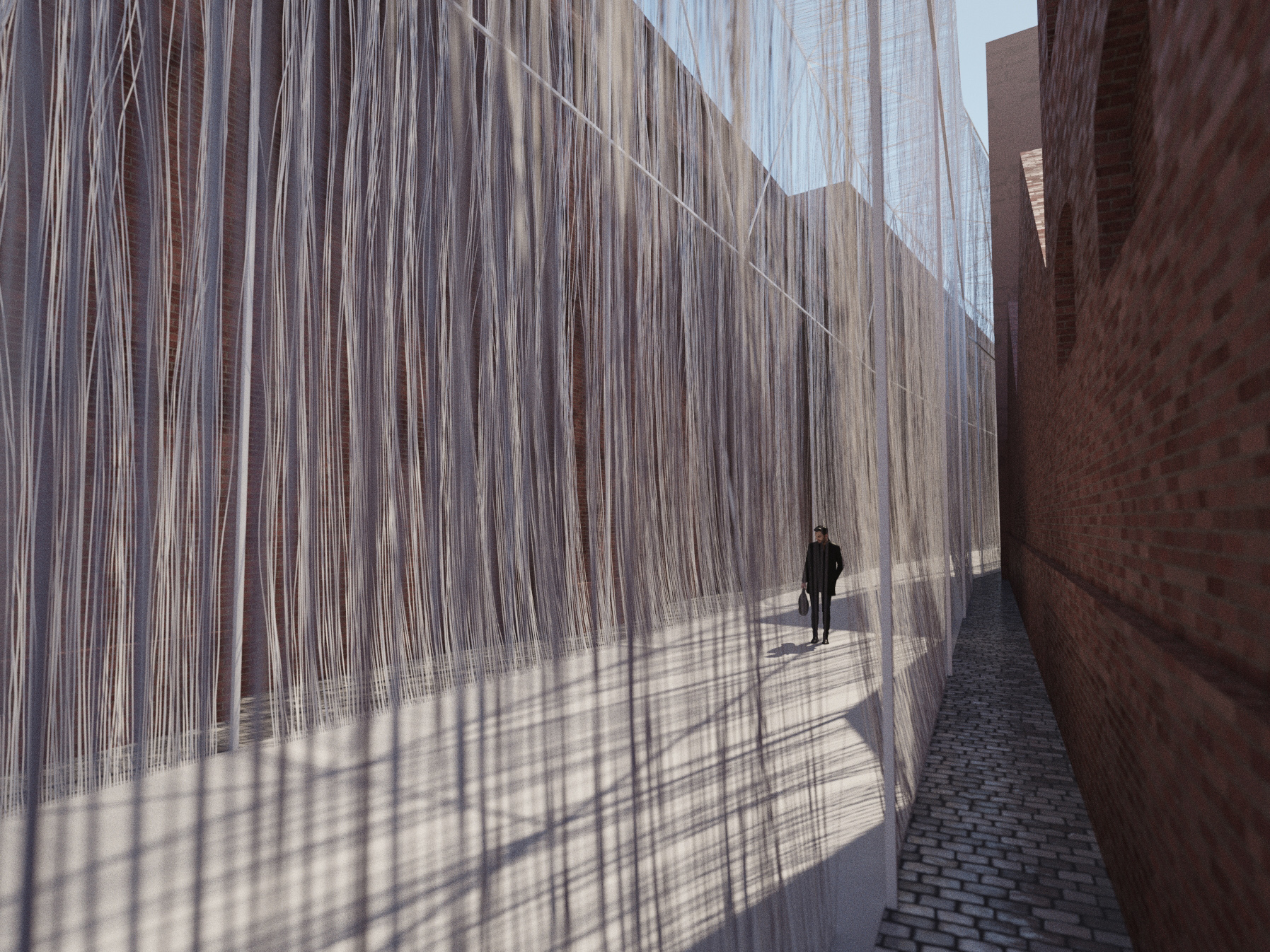 Without memory we are not us
Artistic intervention in central London.
A city is a myriad of layers.
A city is a myriad of memories.
Everyone, consciously or unconsciously, uses his memory when exploring a new street or when strolling around a neighborhood. To explore the concept, we propose to surprise the passer-by by hiding a part of the city: a street in Venice. Walking through the familiar and old streets of the city, the passer-by will suddenly find himself within a white page.
How it would feel if everything was erased?
Inserted between the two facades of the street, the walls and floor and ceiling of this impressive white structure is made of strings. The wind and the sun interact with the structure and changes the space every second, through the movement of the strings. The passer-by will feel a moment, a unique one. It was different just before and will be just after. As he is walking through this white world, step after step, it is will part of his own history, as this moment is already disappearing.
This installation will, for everyone, be a fantastic experience to explore his own story of the city.